30 Jul

July 2017 News
Ghost Light
LCT3 – Claire Tow Theater (NYC)
(original music and sound design)
"Ghost Light is a spectral tour of the hoary legends, superstitions and rituals that remain sacrosanct in the hearts of even the most jaded playmakers… [It] transforms the compact, contemporary Claire Tow into a labyrinthine, old-fashioned show palace…
The music throughout – always hopelessly romantic – is by Sean Hagerty."
-Ben Brantley, The New York Times
"Sean Hagerty's sound design is a marvel: In the "things we're usually not privy to" department, I treasured eavesdropping on the headset-to-headset light-plot instructions audible behind glamour-girl Roxanne Kidd's rehearsal, as well as overhearing the director giving her notes."
– Elizabeth Zimmer, The Village Voice

GHOST LIGHT, by Third Rail Projects
Lincoln Center Theater – Claire Tow Theater
150 West 65th Street
June 19th – August 6th
Tickets: $30-$50
(photo by Julietta Cervantes)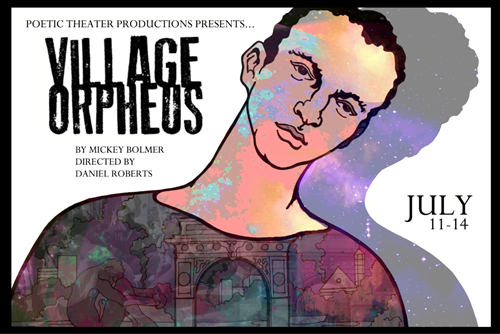 Village Orpheus
Wild Project (NYC)
(sound design)
Last Sunday was the final performance of Mickey Bolmer's "Village Orpheus", a poetic narrative about the life and love of Frank O'Hara, directed by Daniel Roberts. Part of the Fresh Fruit Festival at Wild Project. More information here.
The sound design included an ecclectic mashup of music by Morton Feldman, Charlie Parker, and Tchaikovsky.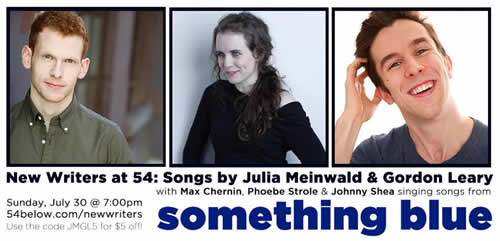 New Writers at 54
(violin)
Julia Meinwald and Gordon Leary write aggressively empathetic musical theatre. In the tradition of their shows Pregnancy Pact (Weston Playhouse, 2012) and The Loneliest Girl in the World (Diversionary Theatre, 2018), their three newest musicals explore unlikely (and sometimes unlikable) characters behaving badly.
54 Below
254 W 54th St. NYC 10019
Sunday, July 30 (7pm) – $25+ ($5 off with code JMGL5)
The Wild Party
DCPA Off-Center (Denver, CO)
(sound design)
The audience is part of the drama in this immersive staging of The Wild Party by Michael John LaChiusa, coming this fall.
DCPA Off-Center previously brought Third Rail Projects' production of Sweet and Lucky to life, and members from that team are part of this production including Amanda Berg Wilson (director) and Patrick Mueller (choreographer). Music direction by David Nehls.
Check out the Kickstarter, where you can find more information and donate.
Oct 11 – Oct 31
The Hangar at Stanley Marketplace
2501 Dallas St, Aurora, CO 80010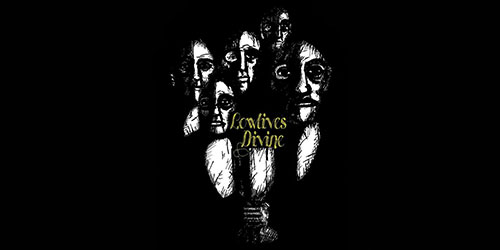 Lowlives Divine, by Hieronymus Bogs
(violin)
You can listen to the song "Wild and Free" from Hieronymus Bogs' new album and hear some of my blues violin stylings.
Listen and purchase the album here.